Back in action!
Dopo 3 mesi abbondanti di inattività rieccoci qui. Riuniti a Bologna con un unico obiettivo: farci assorbire totalmente dalla musica.
Bando alle ciance, subito con alcune segnalazioni: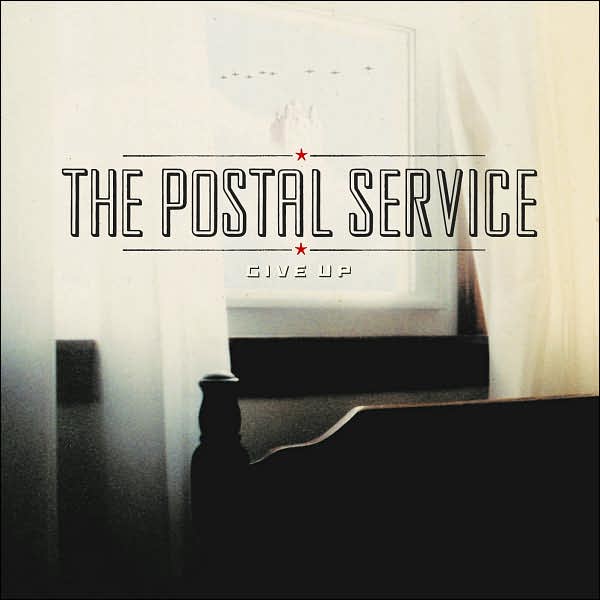 The Postal Service - 'Give Up'

Segnalati alcuni mesi fa dalla coniglietta jesolana, non avevo ancora avuto modo di ascoltarli, ma è bastato pochissimo per farmi decidere di rimettere mano a questo piccolo gioiellino indie-tronico partorito dalle menti geniali di Jimmy Tamborello (Dntel) e Ben Gibbard (Death Cab For Cutie), il tempo di scoprire che quella canzone così dannatamente electropop anni '80 ballata ed adorata nelle serate al Covo rispondeva al nome di 'Such Great Heights'. Le probabilità che diventino il mio disco-riscoperta di settembre sono altissime, così come altissima è la probabilità che riscoprirò anche Dntel (dopo tutto il disco si chiama 'Life Is Full Of Possibilities').
The Cinematics - 'Break'
A lungo attesi dal sottoscritto ad una nuova pubblicazione, i Cinematics hanno colpito nel segno: 'Break' suonano assai simili ad Editors, Departure et similia, ma risultano per ora irresistibili per la mia forte indole darkwave e spero a questo punto che l'album non tradisca proprio sul più bello. 'I like my loneliness and the darks it brings / for darkness can sometimes be a pleasure to me' è un inizio fulminante che si insinua dritto tra le pieghe di quel che vivo ora come ora. E mi cattura fino alla fine.
Kasabian - 'Empire'
Un singolo con un video maestoso e spietatissimo, un sound imperioso, ruvido e rabbioso. Basterebbe solo questo per rendere il ritorno dei Kasabian un disco da non farsi scappare. L'ho ascoltato ma non ancora bene da essermi fatto un giudizio chiaro, ma da quel che ho sentito il loro suono si è incattivito e non poco. Ascoltarlo è d'obbligo, più avanti ne riparliamo di sicuro comunque.
Live assai gustosi nei mesi a venire
3 settembre -
Wolfmother
al Rolling Stone (e già questo me lo perdo)
6 settembre -
Mogwai
all'Estragon (coniglia perchè non ci sei???)
9 settembre -
White Rose Movement
al Mamamia di Senigallia (questo non me lo perdo nemmeno se mi arrestano)
20 settembre -
The Long Blondes + The Veils
= Rough Trade Night al Circolo degli Artisti (Roma... si potrebbe fare)
6 ottobre -
¡Forward Russia!
al Covo (riapre!! e si festeggia Paddy a dovere)
3 novembre -
The Kooks
all'Estragon (eh beh si va)
16 novembre -
Kaiser Chiefs
ai Magazzini Generali (toh chi si rivede)
21 novembre -
Boy Kill Boy
al Covo (mah... dipende da tante cose...)
26 novembre -
Placebo
al Paladozza (forse stavolta ci riesco finalmente)
2 dicembre -
Muse
al Palamalaguti (che settimana allucinante sarà...)
And more to come... il degrado è appena cominciato.