Our profiles
Paul's Mail & MSN
doherty@hotmail.it
Tim's Mail & MSN
musashiSP@hotmail.com
Click here for music reviews
Webzines & Music Sites
Dagheisha
NME
Pitchfork
SentireAscoltare
Ondarock
IndiePop
It's A Trap!
Debaser
MusicBoom
MusicClub
IndieScene
Blogs
Ungesandte Briefe - by Tim
Polaroid - by Enzo
The Living Room - by Ann
Diandra Flu - by d.
Merrygoround - by Kia
La Logica Del Cerchio - by Stefania
Brannigans - by Cri
MySpace
Tim Dropday
Paul Sun
John Sun
Ann
Annie*
Kais
Kia
DeviantArt
Chemical BabyGirl - by Tif
Drop Of Nothing - by Kia
Q: Paul, what makes The Empty Cans so special?
P:
Well, life is simple... y'know what I mean... it's music, beer, clubs, guitar... if you like this way of life you'll be an Empty Can's friend... Don't look back into the sun...
Q: Tim, anything to tell us?
T:
Wait a minute, I gotta pee... I know what you're thinkin', but I'm not drunk yet... but I got this thing going on about how the world was created from tits... I'm going mental about that...
Q: Is this it?
T:
You don't like it?!?
P:
Then fuck off!!!
Pete Doherty, Oasis, Beatles, Libertines, Verve, Razorlight, The Who, Babyshambles, Ordinary Boys, Smiths, The Jam&Paul Weller, Blur, Rakes, Franz Ferdinand, Arctic Monkeys, Kasabian, Maximo Park, Kaiser Chiefs, The Others, Madness, Lambrettas, The Byrds, Belle&Sebastian, Strokes, Soundtrack of our Lives, Thrills, The Clash, Art Brut, Sham69, Cockney Rejects, Interpol, Bloc Party, Bright Eyes, Dirty Pretty Things, Hard-Fi, Secret Affair, Shout Out Louds, Stone Roses, Supergrass, Arcade Fire, Cribs, The Cure, Departure, Dead 60's, Dresden Dolls, Futureheads, The Killers, The Streets, We Are Scientist - for their music.
H.P. Lovecraft, Philip Dick, Nietsche, Adam Smith, Cicerone, Paul&John - for their words.
The unknown people for their brave lifes.
My Sunshines for their love...... Lolly & V-a-L-e thank u for everything.
A Perfect Circle, Afterhours, Tori Amos, Amusement Parks On Fire, The Arcade Fire, Arctic Monkeys, Art Brut, At The Drive-In, Ludwig van Beethoven, Belle & Sebastian, Bjork, CCCP, Frederik Chopin, Clap Your Hands Say Yeah, Coldplay, The Cure, Death Cab For Cutie, Depeche Mode, Devo, Editors, Elio E Le Storie Tese, Elisa, ¡Forward, Russia!,
Franz Ferdinand
, The Futureheads, Green Day, Giardini Di Mirò, The Hives, Idlewild, Interpol, Norah Jones, Joy Division, Julie's Haircut, Kaiser Chiefs, Kasabian, Keane, Kraftwerk, The Libertines, Marlene Kuntz,
Maximo Park
, Mogwai, Alanis Morissette,
Muse
, Nightwish, Nine Inch Nails, Nirvana, Offlaga Disco Pax,
Pearl Jam
, Piero Ciampi,
Placebo
, The Postal Service, Queen, Radiohead, The Rakes, Rammstein, Razorlight, Sigur Ros,
Smashing Pumpkins
, Soulwax, The Strokes, System Of A Down, Tool, U2, The Verve, White Rose Movement, The Who - for their Music.
Luigi Pirandello, Oscar Wilde, Charles Baudelaire, Charles Bukowski, Arthur Schopenhauer, Soren Kierkegaard, Albert Camus, Voltaire, Bertold Brecht, Arthur Schnitzler, Hermann Hesse, James Joyce, Edgar Lee Masters - for their Words.
Caravaggio, Claude Monet, Pierre-Auguste Renoir, Jan van Eyck, Gustav Klimt, Egon Schiele, Joan Mirò, Antonì Gaudì - for their Colours and Forms.
Stanley Kubrick, Lars von Trier, Quentin Tarantino, Takeshi Kitano, Hayao Miyazaki - for their Movies.
My friend Elisa - for being that marvellous Girl she is.
My friend Rocco - for being so strong.
My family, my closest friends, every girl I loved and every girl I will - for being so important to me.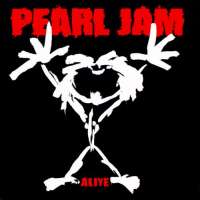 Friday, October 06, 2006
DECEMBER 2006
02
w/
Muse
@ Palamalaguti - Casalecchio di Reno (BO)
JANUARY 2007
19
w/
Giardini Di Mirò
@ Nuovo Estragon - Bologna
FEBRUARY 2007
17
w/
The Decemberists
@ Nuovo Estragon - Bologna
MARCH 2007
22
w/
LCD Soundsystem
@ Rolling Stone - Milano
APRIL 2007
01
w/
Nine Inch Nails
@ Alcatraz - Milano
(Click on links for
live reports
)
NOVEMBER 2006
26
w/
Placebo + Deasonika
@ Land Rover Arena - Bologna
24
w/
Arab Strap
@ Nuovo Estragon - Bologna
18
w/
White Rose Movement
@ Bronson - Madonna dell'Albero (RA)
11
w/
Franklin Delano + Bologna Violenta
@ Covo Club - Bologna
03
w/
The Kooks
@ Nuovo Estragon - Bologna
01.
"Go Steady!!"
- Lambrettas
02.
"I'm A Cuckoo"
- Belle & Sebastian
03.
"The 32nd Of December"
- Babyshambles
04.
"Time For Action"
- The Specials
05.
"In The City"
- The Jam
01.
"Such Great Heights"
- The Postal Service
02.
"Malmoe (...my supreme idea of love)"
- Giardini Di Mirò
03.
"Fifteen pt. 1"
- ¡Forward, Russia!
04.
"Invincible"
- Muse
05.
"Empire"
- Kasabian
Covo Club
viale Zagabria 1 - Bologna
Nuovo Estragon
via Stalingrado 83 - Bologna
Vox Club
viale V. Veneto 13 - Nonantola (MO)
Circolo Vibra/Left
via IV Novembre 40/a - Modena
Velvet Club
via s. Aquilina 21 - Rimini
Rainbow Club
via Besenzanica 3 - Milano
Rolling Stone
corso XXII Marzo 32 - Milano
Banale
via Bronzetti 8 - Padova
DNA Club
via Bernina 18 - Padova
Spazio 211
via Cigna 211 - Torino
Vidia Club
via Nazionale 1130 - S. Vittore di Cesena
Charles Bronson
via Cella 50 - Madonna dell'Albero/Ravenna
Hana Bi
Spiaggia 72 - Marina di Ravenna
Mamamia
via Mattei 32 - Senigallia (AN)
Lease your car but don't avoid the celebration com...
I'm still in love with Rettore
Mi sveglio e fuori piove piano...
Pop song 2006? Yes sir, here it is
Brand new colony...
Back in action!
Il 32 Dicembre esiste..basta crederci. E' il giorn...
Meno 6
Get on your dancing shoes...
A ja ljublju PRC.
January 2006
February 2006
March 2006
April 2006
May 2006
June 2006
September 2006
October 2006
December 2006